Si è verificato un errore, riprova più tardi
GIVE VALUE TO YOUR SKILLS: SIGN UP ON OMINEE
What is your talent? What skills do you have? Bring out your best!
Sign up on Ominee and carefully create your profile. It is free, easy, clear. You just need a few minutes of your time.
Afterwards you can:
1. Apply for jobs
2. Publish job offers
3. Search for a professional with the skills you need
JOBS MEET SKILLS
The method of searching for a job have changed during the years. From the careful reading of newspaper announcements to sending your CV to the most attractive offers, from the network of personal relationships to internships in companies to online websites.
What does not change and will never change is that skilled people are sought after by companies, headhunters, recruiters, and even private citizens.
IN THE RIGHT PLACE AT THE RIGHT TIME
Ominee is the right place, born to have job givers and job seekers meet at the right time.
With one focus: skills.
Show who you are and what you are capable of. Think carefully about what your profile will say about you, your career, your experience, your ambitions.
Focus on the skills you have, compare them with those that are most in demand on the market, and don't forget that the best way to find a job is to be "In the right place at the right time".
Don't dismiss any chance; you might find a satisfying job in less sought-after or niche positions.
FOUR QUESTIONS - FOUR ANSWERS
1. How much does it cost to sign-up with Ominee?
Registration and use of platform services are free.
2. What advantages do I have compared to other platforms?
With Ominee you can highlight and give proper value to your abilities, unlike every other job search platform. Ominee is the only one built around personal skills.
3. How long does it take to register?
Just a couple minutes, even less if you choose to log in with LinkedIn or Google. You do not have to provide access to your LinkedIn or Google account, but if you decide to sign-up with one of them, the registration is faster.
Afterwards, creating your profile can be as quick as uploading your CV… which is exactly what you can do! You can choose to import your resume, your public data from LinkedIn or upload the PDF of your Linkedin profile. If you prefer, you can also fill in by hand the fields provided in your Ominee profile.
The important thing is that you take your time to check that your profile is accurate and complete.
4. How will my data be used?
Your data will not be stored and will be used in strict compliance with our privacy policy.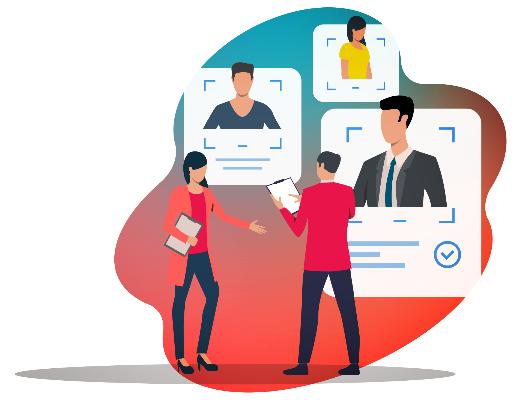 Commenti