Si è verificato un errore, riprova più tardi
3 COMMON QUESTIONS REGARDING JOB HUNTING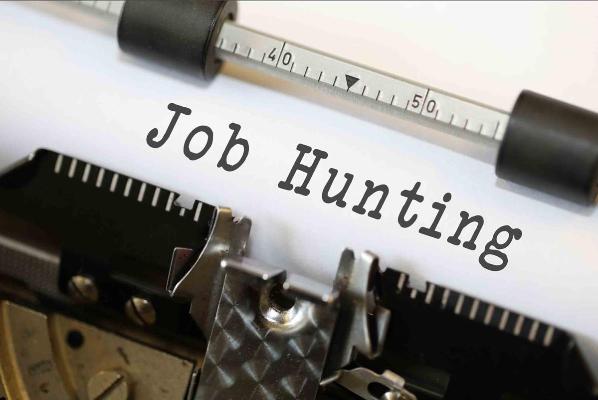 Job hunting is not easy, it is practically a job in itself.
You need time, effort, patience: you must search for job offers you can apply for, adapt your resume to them, write an appropriate cover letter for each application, wait for a reply, prepare for any eventual interview.
We have given advice on some of these issues in other articles, that we hope you may find useful, but here we would like to talk about the job application itself.
We have searched the net to understand which are common issues in this regard, and here you will find our answers and suggestions.
1. APPLYING FOR MANY JOB OPENINGS AND RECEIVING NO REPLY
It is a common experience to many job seekers to apply for many vacancies and wait, wait, then wait again, not hearing back from anyone.
It is frustrating, annoying, and sometimes disheartening.
On the one hand, one understands that companies cannot reply to every applicant. On the other hand, automated responses exist and having our effort recognized is polite and at least gives closure to the application, letting us know clearly the result.
If, however, you keep receiving no replies, there could be a problem in how you handle your application process, and you might need to think about whether you're applying to the right jobs.
Quality over quantity, this should be your mantra. Focus on the jobs that are the most appropriate for your actual skill set – the one thing that Ominee is built on – and don't just randomly apply for any kind of job you find. Unless it is a very basic job with no requirements, not meeting the skill or experience requirements will almost certainly disqualify you as a candidate.
In case you are applying for the positions you are more likely to be considered for, but still you do not hear back at all, it probably has to do with the fact that your curriculum was not tailored to the job advertised.
Remember to read the job description and include the skills and experiences that match what the advertiser is looking for. Rewrite part of your curriculum if you need to, but do not send a generic one; it must be specific, with the same terminology used in the job ad.
2. LOOKING FOR A NEOGRADUATE WITH EXPERIENCE
Too many businesses want to hire young minds, people who have just gotten their degree, and who, somehow, should already have work experience in the specific field.
While in many cases this could be a ridiculous demand, as there cannot be experienced workers if nobody gives them the chance to gain such experience, sometimes you can become experienced without being employed full-time in a particular field, but it is not so simple.
Try volunteering with nonprofit organizations, or with NGOs. They might turn into paid jobs, and in any case they do add to your experience, though be careful that there are also businesses who thrive on unpaid interns and volunteers, simply discarding them when their contract ends.
After all, people need to be able to earn a living and giving your full attention to an unpaid job can only be done if you have the resources to live while you perceive no income.
Using your network of friends, family, and acquaintances can be helpful in finding an entry-level job, even a temporary one. After all, in this situation you are mostly looking to gain experience.
Freelance work is also a good way to add experience to your resume, as there are many companies that are willing to hire a less experienced freelancer for a one-time project compared to an expensive professional. However, this might be more or less difficult according to the country you live in and the local employment laws.
3. KEEPING YOUR MOTIVATION DURING THE JOB HUNT
As we said at the beginning, the search for a job requires time, effort, and patience. However, it is easy sometimes to feel frustrated, even disheartened.
The longer it lasts, the more you might feel like giving up.
But you should not!
Perseverance is the key.
Do everything right, follow our advice, the advice from your friends, family, from other experts, and it will be only a matter of time before you find the right job opportunity.
Meanwhile, do not waste the rest of your day sitting on the couch, half-browsing social media and half-watching streaming services. Dedicate due time to the job hunt, yes, but keep some for yourself, so you can rest your mind and keep your morale high.
Stay active, train your body, meet your friends, have a social life (as much as it is possible in this time of pandemic), unwind, distract yourself from the problem of finding a job: an exhausted mind will not work well nor will it be able to find a solution to your issues.
Trust in yourself: remember that you will find a job eventually.
Would you like some tips on how to improve your CV? This article is for you.
Want to know how to succeed in a job interview? Click here.
Do you prefer advice on how to get to a job interview? Read this article.
If, instead, you'd like to know how to properly quit your job, click here
Commenti